Hank Melanson remembers his friend's face on that January day a half century ago, outside Khe Sanh in what was then part of South Vietnam.
Three bullets had just ripped through the throat and heart of Ed Heifner, an 18-year-old Marine like Melanson, as the two young men pushed up a hill near the site of a 77-day siege by communist forces.
"He had no expression on his face. Just blue-eyed, football player. Young guy. Just no expression on his face at all," Melanson, now 68, said from his home in north central Spokane last week.
The battle that day in the hills near the border with North Vietnam was just the second time Melanson, who had arrived in the southeast Asian country just a few weeks earlier, had been under enemy fire. Before the end of the attacks, which lasted nearly six months, hundreds of American servicemen lost their lives. The battle for Khe Sanh served as a precursor to what came to be known as the Tet Offensive. Named for the lunar new year observed in the country, the North Vietnamese attacked on all fronts in an attempt to demoralize American and South Vietnam forces.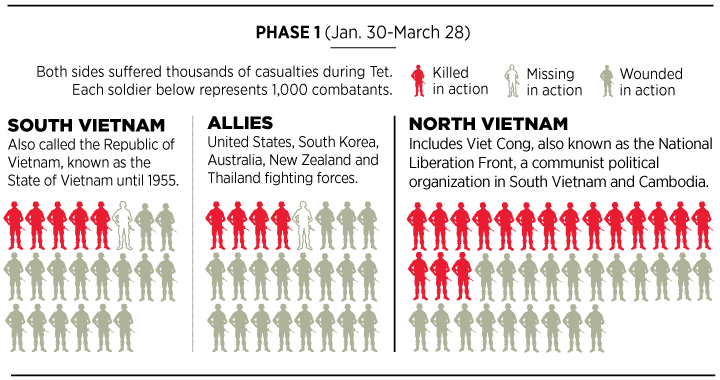 to continue the story click here (this story is on another site)